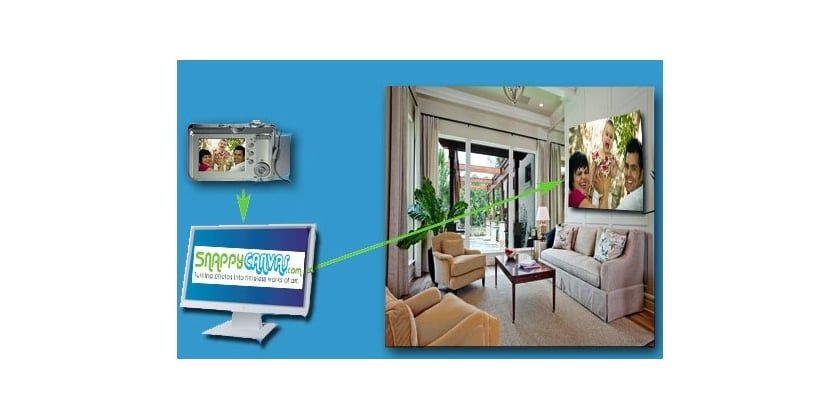 We treasure our most memorable moments and wish them to last forever. The advancements in technologies such as digital photography have allowed us to take a virtually unlimited number of pictures with very little cost.
Because of these advancements, we can store pictures in bigger size and quantity with great, amazing new features. Yet having thousands of pictures on computer somehow just doesn't provide the satisfaction received when you have your photo put on a large canvas.  Every time you walk by your personal canvas photo created from your own images you will feel a sense of joy and happiness in having a piece of art created from your very own photos.
Though you may spend a few extra bucks in putting your pictures on canvas you and your friends and family will enjoy seeing your canvas portrait day after day . Furthermore since Snappy Canvas uses archival quality materials your canvas portrait can be past down to your children and and even their children. Pictures on canvas are artistically done so that your pictures can stand out and come alive. The canvases are made using archival inks along with high grade canvas material and finally they are specially coated for sun and water resistance.This process gives your well-loved photos the protection  needed to stay in the same  top quality for many generations to come.  Photos on canvas bring out the best in your pictures making them your own personal masterpiece that can be seen hanging in your favorite spot everyday.