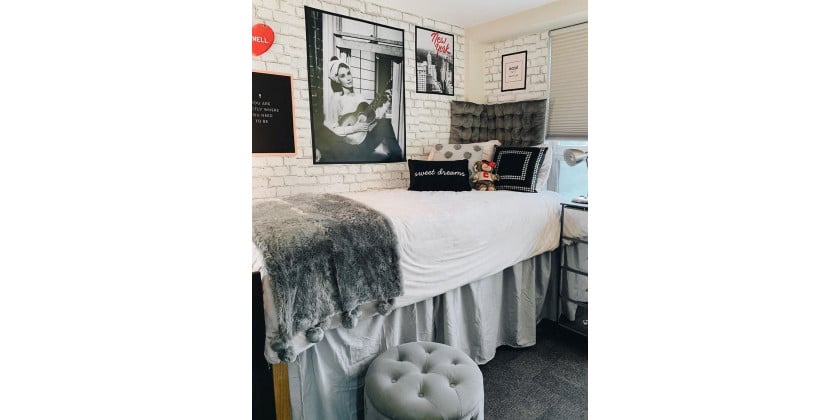 It is a major but exciting change to go to college and move away from home. While you are pumped about living on your own, it is natural that homesickness may arise. College dorm rooms don't have to be bland or dull. Make the most of your living space and learn how to decorate your dorm room beautifully and make it feel cozy and comfortable, just like at home.
One of the most unattractive and maybe irritating sights is an empty college dorm room — it's totally empty, blank, and lifeless with few furniture pieces and, most noticeably, those overwhelming blank, white walls. Your dorm room is the place where much of your time will be spent.
You're going to sleep, study, eat, get ready for the day, and all of your friends are in the same room. Because of this, decorating your room to your exact liking is crucial so that it showcases your unique character and can be a comfortable and safe space that makes you feel your best. 
Add Life To Your Walls
It will look completely empty when you walk into your dorm. Don't let that scare you, but think of it as an awesome opportunity to be innovative and customize it to your liking. This is a great way to add some pictures of family and friends, turning them into paintings.
In so many cool ways, you can show your favorite images or canvas prints. A photo gallery wall, leaning them against the wall on a mantel, setting a frame on your bedside table, hanging them on a chain, or simply hanging them sporadically around your dorm are several ways to show them. 
You're going to be able to look at this everyday stuff and get that warm fuzzy feeling. You can even make the decor of the wall look absolutely amazing! Here are a couple of suggestions for items to hang on the wall: 
Puppy Canvas 
You're going to miss your family and friends, but you can't forget your furry buddy. You will enjoy having a canvas paint to remember your favorite pet, whether it is your family doggo, cat, bunny, or other fuzzy little family members. Have it printed on canvas and hang it on your blank wall.
Motivational Quotes 
All of us have at least one quote we love that is motivational. Often we set quotes with them as our backgrounds for the phone screen, monitor wallpaper, and caption photos. We can now add motivational quotes to our dorm right away. College is the place where you can discover what you do and get an education to prepare for a future of enjoying what you do.
You're likely to spend several late nights cramming for tests at your desk, and it can often feel difficult to remain motivated. A perfect way to help you keep working and feel motivated to succeed is personalized canvas prints of your favorite inspirational quotes!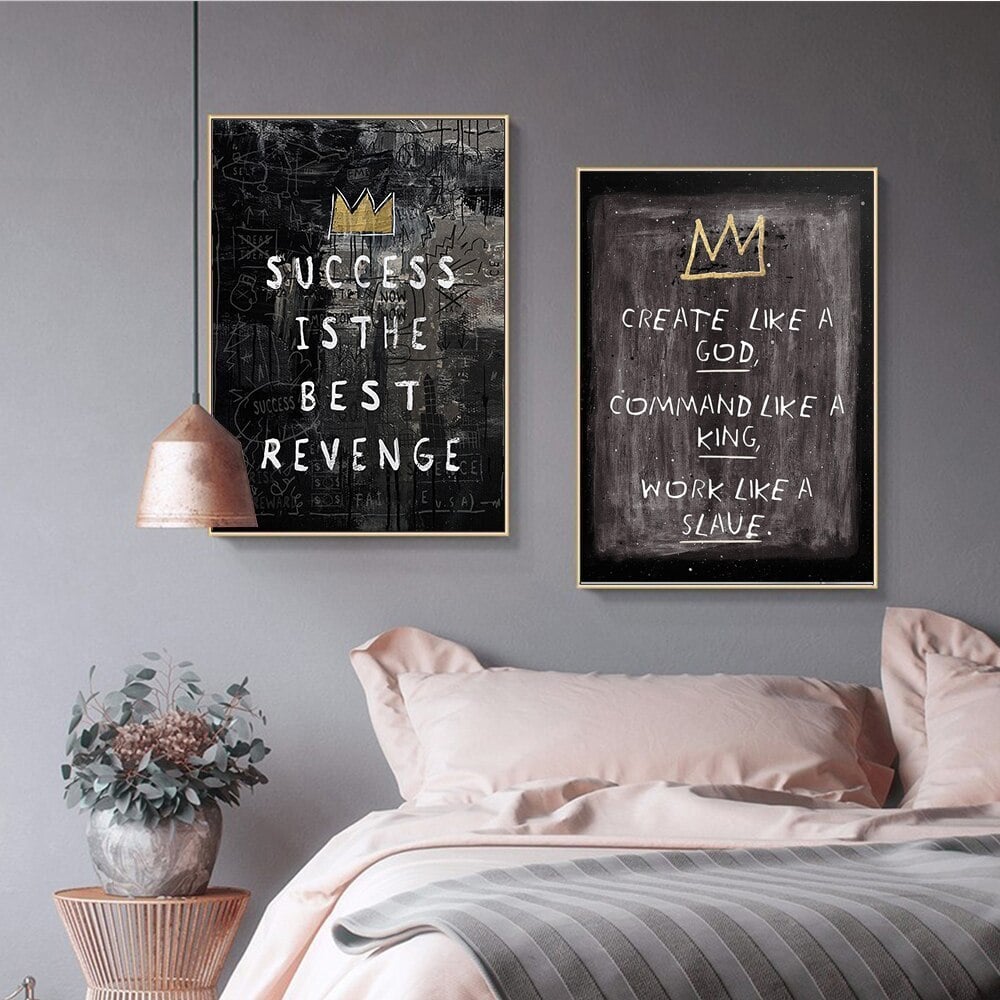 Squad Photos
Your mates or friends were there for the good times and stood by you in bad times. Together you exchanged smiles, tears, and incredible memories. You'll get the feeling of warmth when you see your favorite pictures of your team together in a custom collage print, whether they're with you at college or you've parted ways for the semester.
Frame The Achievement 
Graduating in high school is one of the best accomplishments in your life: celebrate a new chapter, frame your graduation photos, and the photos you have with your family on that special day. High school had an enormous part of your life, and you certainly deserved that piece of paper. It is a nice way to look back at how far you've come with a print on your wall.
A Gallery Wall of Family Memories
 Having a gallery wall is always the way to go when you're not sure what to do with the blank wall space on the side of your room. It's such an easy way to elevate your dorm's decor while giving it a personal touch as well. 
It's also the best way to show your favorite memories of the family, because, let's face it, you're going to miss your family some days, and this gallery wall will make you feel closer to home. At Snappy Canvas, you can enjoy a digitally hand-painted canvas made intricately to meet your expectations. 
Artwork That Takes You Back Home 



Moving to college is a big move. It's thrilling and all at once, nerve-wracking. A panoramic print of a view that reminds you of where you are from is just what your dorm needs to feel customized and very relaxed!
Conclusion
There is a range of choices when it comes to decorating the wall space in your dorm room. There is so much to choose from, and turning your favorite photos to painting is one of the best options. Hopefully, this list has helped you narrow down some of your favorites and provide you with ideas on customizing your dorm room to look and feel its best even you are away from home!