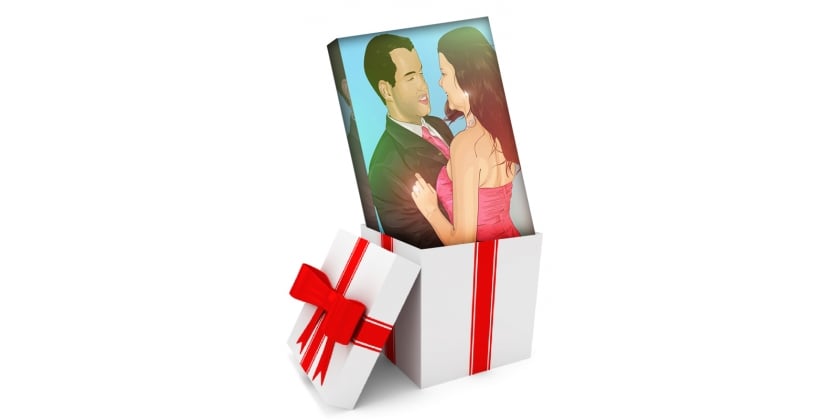 Giving gifts has never been an easy thing to do, especially when we want to give one to the most special people in our lives like our parents and other relatives. You can go out and visit different stores and see so many snazzy items and the options seem unlimited. You can choose from outfits, books, gadgets, and so many more. But of course, having so many options is not all the time necessary, especially when we simply want to give a present that will surely be liked and would bring happiness to our loved ones. Here is a better idea: how about giving your loved one a customized printed canvas pop art print made from your own picture? This sounds far-fetched and expensive, right? It's actually neither of the two.
Pop art canvas printing is a technique widely used in this present time that is easy, simple, cost-effective, and promises an amazing result. This canvas print can then be given to make your loved ones happy. Who would not be thankful to have received an eye-catching and brilliant pop art canvas? When people use their personal photo for a pop art canvas, they can make use of their favorite ones or that shared with their family members. Doing so will give them the chance to have  a unique blend of color, blend of life, and vibrance. Pop art is edgy, modern, and sophisticated and adds life and color to the room where it is displayed that no other mass-produced artworks can do. Pop art canvas is preferred by so many people even when so many artworks have to come into existence in this modern time due to its uniqueness and quality. Added to this is the fact that this can be personalized according to one's personal preference.
The process involving canvas printing is a state-of-the-art. It ensures that canvas photos would be beautiful, bright, and unblemished by blurs, unsightly red-eye, and streaks. The process basically starts by preparing the digital image. The digital artist will work intensely on the given photo, cropping, abstracting, layout arrangement, and adding a blend of colors for vibrance. When all the digital optimizations have been completed, the image will be sent the printing department. This is where the image will be imposed on an art canvas of high quality. After then, a spray-coated for protection and scratch-resistance against fading.
When people want to transform their precious photos into a pop art canvas they are often given lots of options to choose from. Some of them include the following: layout, style, size, as well as a frame (they can have wooden or golden frame, or have a gallery wrapped photo canvas). When the pop art canvas has been securely wrapped in a safe packaging material, it will be shipped to the customers and they can immediately hang it on their walls or give it to someone and have them enjoy the beauty of such a quality and unique artwork. With their pop art canvas photos, surely their walls will never be the same again.