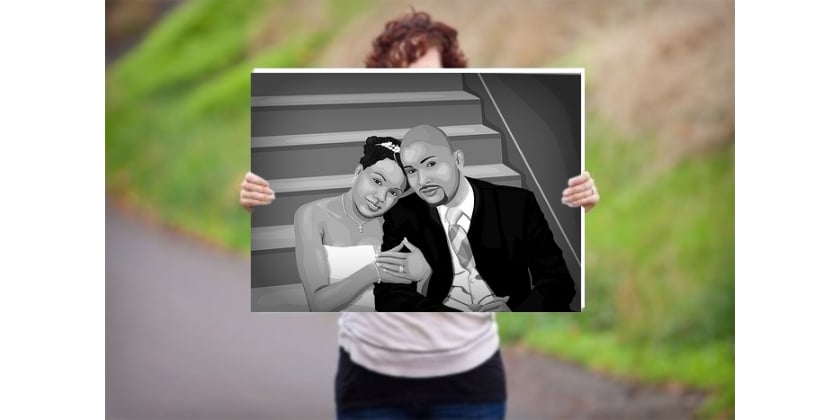 Some people might not be aware of canvas prints or the fact that they even exist. Until such time that they get to see the results and the quality of canvas prints from different stores and online shops, or maybe from friends who have tried it. With the help of the new technology, digital images are captured easily, but the best thing about it all is the idea that they can be transformed into quality and lifelong artworks that serve various benefits to people may it be for personal purposes or commercial. Especially that technology provides more options when it comes to doing and making things in a more convenient and easy way. Who would have thought that the simple photos we love to capture can be immortalized?
Black and white photos may be used ideally in the past, but at this present time its popularity has been increasingly noticeable. More and more people find it simple yet extremely artistic. Given the fact that people express themselves through art, black and white canvas prints have been an effective way for people to convey themselves, their emotions and feelings. However, before considering the artistic merits of having a black and white canvas photo, we need to put into consideration the basic premises having a photo printed on a canvas. Basically, canvas photos is not simply the act or the process of having your favorite photo enlarged and have it hanging on walls but canvas prints are actually the direct result of the canvas material being used. And there is actually a sensible reason why painters paint on a canvas and that is because of the fabric's texture itself. Canvas prints have luster which is the result of the ink jet printing. In addition, it has a texture that can imbue the photo with life.
A black and white kind of photography has remained popular despite the arrival of coloured photography. Black and white photography is simply mysterious and wonderfully evocative. When considering this kind of photography, photos of people would be great as subjects. This is basically what makes black and white canvas photos incredibly attractive and popular.
As they say, beauty is in the eye of the beholder and the same thing can be true when it comes to canvas photos. However, regardless if your canvas print is black and white or coloured you can always be sure that when you have them hanging on your walls in your office or at home a positive response will be received from people who get to see such exceptional artwork. For a lot of people, they have been used with oil paintings but definitely, they will be surprised to see black and white images turned into canvas prints. In this present time, everyone can be a photographer, thus everyone can be an artist. With canvas printing, everyone can be given a venue to show off their own talents and artistic sides while having the platform to cherish their most beautiful photos and have them as a reminder of such special moment or people.