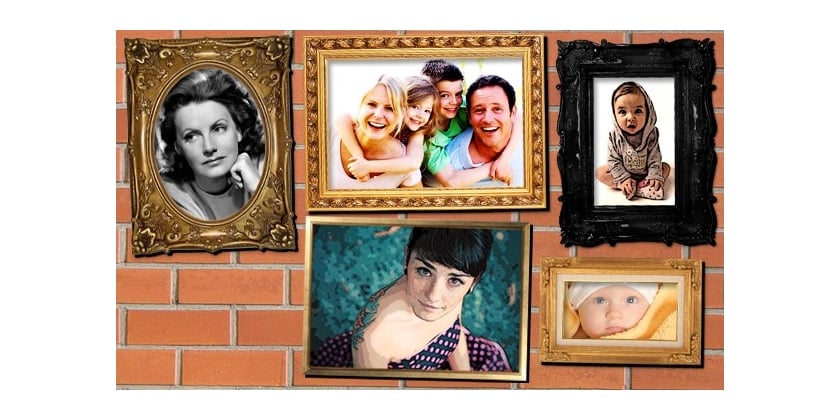 To make an artwork with the highest quality that will be utilized as wall decorations, or to be given to a friend or a loved one as a gift is a thing that most artists and talented people would be very comfortable with. A handcrafted gift would surely touch the heart of the receiver in a way that commercial items won't be able to manage. However, if the item is produced poorly and was shabbily executed, regardless how thoughtful it appears to be it will likely end up as a disappointment. Especially that a lot of individuals do not possess artistic skills and experiences in the craft of creating the best gift, thus they often resort to handmade items as a gift.
But in this modern time, thanks to the advancements in digital technology as it has become possible for people to create  high quality and unique gifts. Now, they can transform their simple photos into something unique and this has been made simple as that of digital printing. This means that any person who has taken a digital photo and has a computer access can successfully create an artwork that can be given as a gift.
The important thing to remember when creating a personalized photo gift is to make sure that there is a combination of emotional impact and the design and production techniques that you expect to see from expensive art shops and retail outlets. In canvas printing, your gift can be of any subject depending on the person and the occasion you are going to give it to. Anyone can turn their own photos into a new look, as how they want it to look like. With the help of the new technology, canvas printing is not only limited to those who have the skills in arts or has an experience in digital printing. Anyone can have a bigger and more stunning place for their collection of photos. For instance, you capture photos of children playing. That means, you were able to capture their smiles and laughter, and turning them into a canvas print will ensure that such candid moment will be preserved and will be cherished forever.
Canvas printing and digital technology have given photography a new look. Now, people can enjoy better their personally taken photos as they can hang them on their walls when they turn them into canvas photos. In addition, these wall decorations will serve as a lifelong memory forever that will allow to reminisce special moments every day of their life. Canvas photos have taken the market by storm with its quality, affordability, uniqueness, and durability. With the most quality materials used in creating this artwork, one is assured that the memories will forever be immortal. After all, the happiest moments deserve to be captured and kept. Thus, you can keep it forever or give another copy of it to someone who is also a part of that special moment. And for sure, you will bring happiness to the person and you will be forever a part of his life.