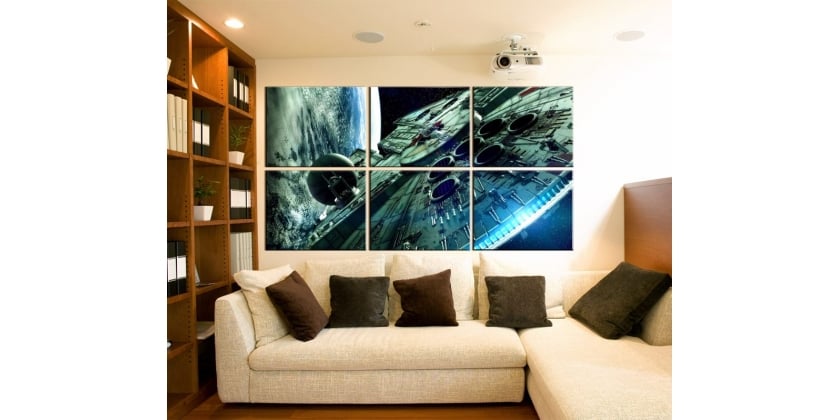 When you go to public places you see different kinds of wall decorations made of different materials. Which one looks better? Is it the canvas print or the print on a large paper? In this case, surely, the canvas print looks better as it looks more professional unlike with large printed papers. The overall texture, feel, and look of canvas prints create a unique artwork. This is why it is more common to see photographers prefer canvas printing than paper printing.
There are different kinds of canvases to choose from when you opt to print your digital photos on them. As a result, the print is clearer and smoother. And since canvas prints are usually bigger, people can still enjoy the view even at a distance. There are also different styles available to suit the different needs of people, the reason why you see different kinds of canvas photos around you. When you visit houses, you would often see personal portraits of family canvas photos or that of beautiful scenery. While when you visit offices and different establishments you may see collage or pop art canvas photos. Whatever preference you have, the most important thing is to create a great artwork from a quality digital photo. Make sure that the photo is of high quality to ensure better results. With the help of the new technology, photos can be enhanced through editing. Therefore, unnecessary details will be omitted for a better result.
Canvas printing is a budding technology. It allows people to transform photos into an artwork and make them as wall decorations which can be given as a present. It also gives every wall a new and unique look. Canvas photos are used not just for personal purposes but even commercial. These are the new tool in advertising which attracts more market. Compared to mass-produced artworks and quality-wise, canvas photos are the best choice. These artworks are also durable, retaining the quality of the artwork for a very long time. And since it uses the new technology which makes the job easier and faster with a quality result, canvas photos are affordable and this gives the person to use his own photos.
With canvas printing, people are not only given a better alternative compared to paper printing but it also gives people the venue to show their creative sides. In addition, canvas photos are a great way to save memories and people get a constant reminder of such a special event whenever they take a look at it. They can frame it and hang on their walls. As a result, people would always have a positive feedback about such artwork which they would though to be like of the artworks in art museums. With canvas photos, people give their walls and houses the vibrance it needs and let people be reminded of special memories that they have shared with special people in their lives. With canvas photos, they get to be reminded everyday the most unique and artistic way.