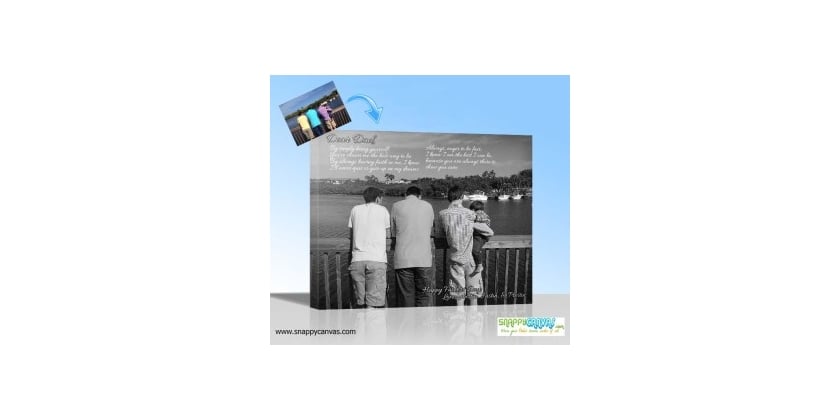 Photographs are a constant reminder of a special event. And in time, these photographs become our memory. However, we encounter so many things and events in our daily lives and before we know it, such memory have faded. Good thing, in this modern time canvas printing have been made available for the people. With the help of the new technology, memories are captured and preserved. At the moment, canvas prints have been very popular as a way of people for a more artistic and high-quality self-expression. Together with the innovations in the field of photography, canvas printing have become an instrument in giving every photo that "wow" factor.
The number of people who prefer to print their photos on a canvas and transform them into a unique piece of art that they can hang on their walls is rapidly increasing. These artworks can create a strong impact to those who can see them. They basically look like real paintings which are often seen in art galleries. In addition, the subjects of these artworks are always unique since these are pictures personally and digitally taken by a person. Photos during different occasions can be printed on a canvas and make it a part of a house. Some people create their own gallery at home by turning their photos into an artwork. They can be certain that it can last for a very long time since the materials and the canvas used in printing are the most quality ones in order to deliver the best results.
In canvas printing, regardless of how many photos do you have, there will always be a space for them. Canvas printing have different designs such as comic, collage, pop art, etc. that people can choose from according to their taste or mood that they would like to set with their walls. At some point, people can have different designs in every corner of their house. Even old photos can be given a new life with canvas printing. The color is vibrant and this artwork is free from fading or tearing apart in contrast with traditional photographs. This makes memories live in a sturdy and durable frame. In addition, people can make a story from their photos or they can add personal notes and messages to these artworks. This makes a good idea for a present to be given to special people aside from being a decorative piece of art.
Art is an inseparable part in the life of every human being. This is self- expression and an interpretation of things which are beyond our imagination. And photographs are one of the best forms of art that mankind has ever had. With these photos, they are reminded of the things and memories that have been a part of their lives and the ones that they would always want to be a part of them through time. After all, special moments does not happen everyday and definitely, we are lucky if we can capture them and preserve forever.