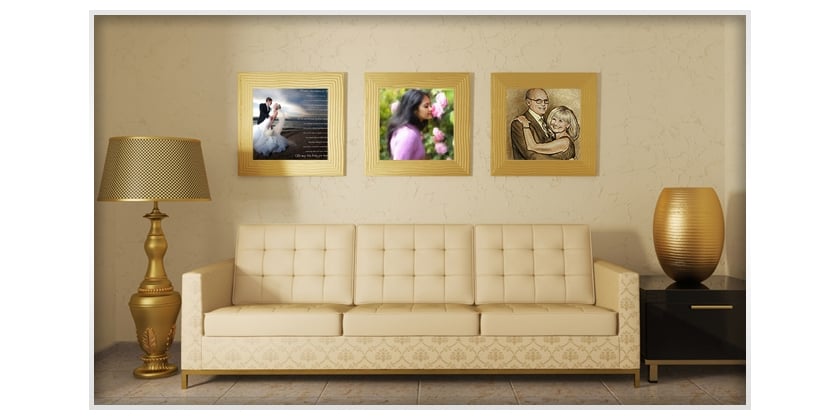 It's new year and as a tradition we would want to welcome and start the new year with great things. These changes often starts at home. We clean the house, arrange things inside and as much as possible replace them. It is indeed a great view to see something new at the start of the year. It is refreshing and gives us a brand new feeling to start a new chapter in our lives. Especially if what we want to see in our houses are things which are unique and artistically made. When we speak of such, what would come into our mind would be paintings. However, these art pieces are definitely expensive and not all of us can afford them though they indeed make great home decorations.
The innovations in the technology is getting stronger each day. Regardless if we are having a new year or not, technologies provide us with the best alternatives that we can enjoy from and what our money can afford without letting us sacrifice our pockets. And one field that has been greatly improving is the field of photography. One of the latest innovations is canvas printing. This is far beyond the traditional photography that we have been used to. This uses the new technology in digital printing. Simply, using a photo that you desire to make as a subject- something that you think would be a great view at home, you just have to upload it. This also involves editing in which one can alter the size or the texture of the photo. At the same time, you can omit or add details in your photo. Using quality materials such as ink and canvas, the photo will be transformed into an artwork that you would thought is a real painting that you see on art museums. Since the photo is printed on a canvas in a large frame, this will be a great decoration at home to start a brand new year and to give your house a better and a more personalized view.
Decorating homes can be tough. Though we have so many choices available for us around only few of them really meet our expectations. More often than not, the best things are expensive. But with the help of the new technology, great options are given to us. Just like with canvas printing, there will be no need to spend great amount of money just to beautify your homes. By using our own photos that speak about special moments in our lives as home decorations, we will be constantly reminded of such special time. In addition, this also gives us a unique decoration that we will never see from other houses. With this innovation, every moment can now be transformed into something special and worth it. Making your house beautiful can now be made easily and extremely fun. Surround your house with great moments spent with great people that will complete another year in your life. Every year will always be worth living when special moments are captured and treasured.