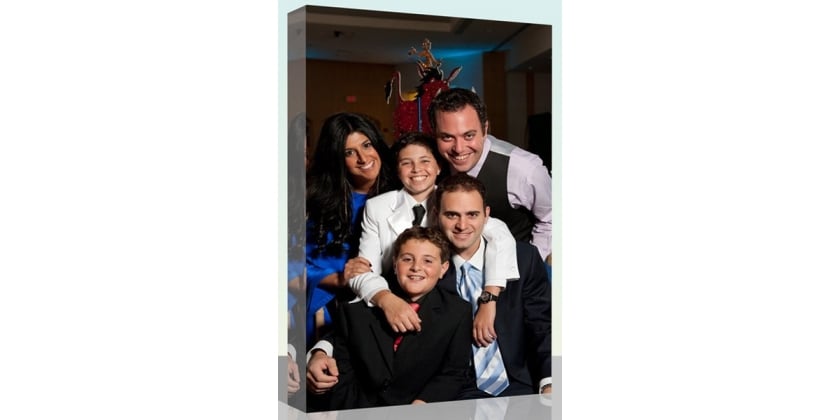 Beautiful artworks are not only found at galleries and museums. With the new technology and the innovations in digital imaging, beautiful artworks are now within everyone's reach in a form of canvas photos. One can already enjoy the aesthetic and unique appeal of such artworks. These can be great alternatives that people can use as decorations at their homes instead of buying expensive artworks.
Putting a photo in a canvas is just a simple however an effective way of giving a simple picture more potentials than what conventional prints can offer. With canvas printing, photos can be made as decorative wall art pieces at home or at offices without much effort. You just have to choose a subject or a photo then let it be printed on a canvas. Many photographers and artists have used this idea to preserve their works and its quality for a lifetime. Even through time, a photo canvas will remain crisp and glowing since this is printed with the highest quality with the latest technology in digital printing. One's work and memory will spared from tearing, fading, and weathering. And because of this, canvas prints become a good tool for people to display and preserve important moments of their lives such as wedding, baptism, graduation, birthdays, etc. without even the fear of getting them exposed to damages brought by the environment.
When you get too concerned with making things more personalized to preserve it better, worry no more. Now, with these canvas photos you even make your home customized. Hanging your own picture on the wall or that of your family will give a more homey ambiance. When you opt for canvas printing, you can also change some details in your picture. If you want to omit some details or change the color and size you may do so, according to how you would want your canvas to look like. Your favorite photos, even the old ones will be given a much better look in an artistic way that would surely enhance the interior of your own house. Contrary to what people expect from this, canvas photos are affordable. Thanks to the new technology, it can make things more simple yet beautiful in a short period of time thus people do not necessarily have to spend a lot for this. The process is so simple as it only involves uploading, editing then printing. With many options that you can choose from, seeing your favorite picture in a different way would definitely be great.
Canvas photos as a visual representations are a great way of expressing our personality. Depending on our taste and preference, when people enters our house and they see our canvas photos they get to know something about us- they can determine our personality as well as the mood that we try to depict in such masterpiece. Canvas printing relives the memory in every photo and preserves it the most artistic way. Every moment will now be easily captured and can be kept for a lifetime.