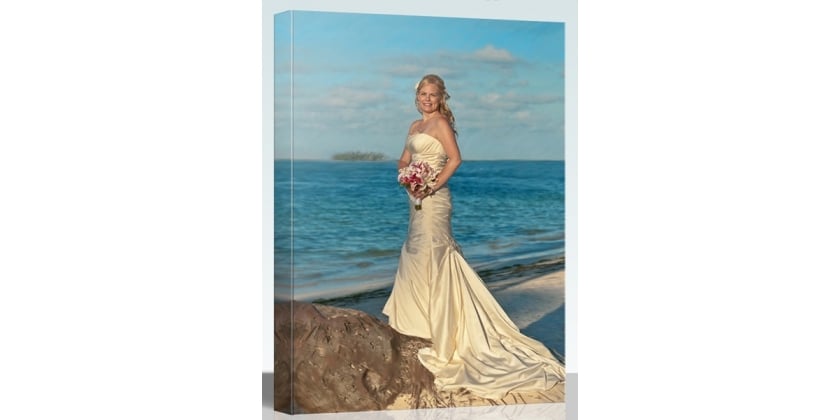 We create memories that we hope we could cherish for the rest of our lives. Traditionally, the best way of keeping memories is through photographs. Whenever there is a special occasion such as birthdays, wedding, graduation, baptism, or event just a simple gathering we always take pictures and in most cases we put them on photo albums. However, through time these photos get torn and fade especially if they were not handled properly. Then people start to wonder how they could keep those memories in photos for a lifetime without putting into compromise its quality. A photo will be useless if through time it has diminished its quality. However, at present the new technology has take its toll in providing people with the best and quality results.
In keeping special memories, people resort in putting photo on canvas. This has been the most popular and the most artistic way to cherish special moments that we had and those that we spent with special people in our lives. Those old and torn photos can be relived with the help of digital imaging. Or, a person can simply to take many photos as much as he wants and turn them into a beautiful work of art. With the help of technology, those pictures can be printed in a canvas and as a result, an artwork is made that looks like paintings in museums that we often see or in galleries. With this, even through time the quality of the photo will be never be at risk. Instead, even after a lifetime those photos in a canvas are still crisp and glowing. Thus, if you want your memory to have a better look, print them in a canvas.
This artistic innovation is not only budding in the aspect of keeping memories but it serves many purposes beyond that. Since people love to let others feel that they are special, the idea of giving personalized gifts is common. However, we always see the same kinds of things given to us. These canvas photos are perfect as a present to anyone dear to us, this is unique, artistic, and affordable. If you want to have a personalized touch for this, you can take a candid photo of your special someone and put them in a canvas. Or your pictures together can be joined together, or you combine different kinds of photos. Basically, it really depends on your own preference since editing takes place in digital imaging. You can opt to choose the color, the size, the frame or even delete unnecessary things in the picture. Another best idea for this one is making them as home decorations with a personalized touch. If you want to remember your wedding day, print them in a canvas. If you love your pet so much, hang its picture on your wall. Whatever it is, you get the choice. Thus, preserving memories and the personalized touch with it is made easier at present, just a few click away with any hassle and stress!