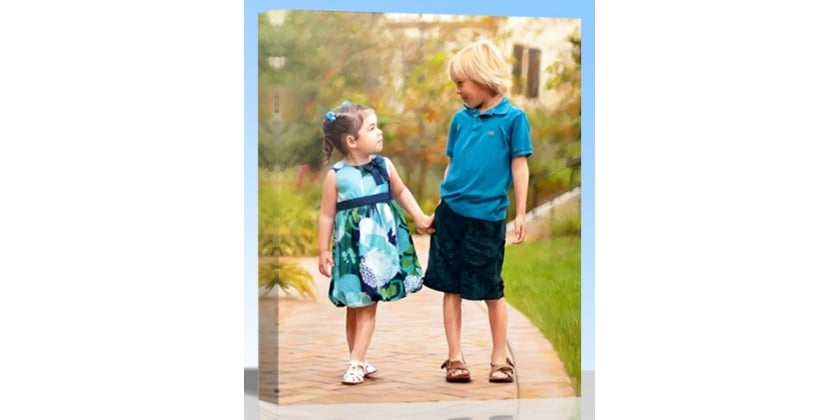 Memories that are spent with special people deserves to be treasured forever. Special memories does not happen everyday and not all the time that our lives will be changed by such memory. A memory can greatly affect a person. A memory is a photograph. Whenever you look at it, you become reminded of a particular event, even feeling. Whether a memory is a sad or a happy one, the fact remains that a memory will always be a part of our lives.
The advancements in technology are nothing but a great help to everyone. With the help of technologies, lives of people became more convenient and easy. Now, even preserving a memory can be made possible only with few steps. At the same time, it promises the most quality results to people. If you are someone who loves to display your most precious pictures on your wall, putting them on a framed canvas would be the best idea. The typical photo frames are not enough. Through time they make break which can put your precious photo into sacrifice. Canvas photo printing is the latest trend in digital imaging at present. This is basically the art and the process of transforming a photo into a work of art through photographic printing. Those black and white photos or the old ones, even the torn ones will have its best result. These can look like a real painting, same as those that we often see from art museums and galleries.
Through the years, different techniques and ideas about photography have been presented to us. However, at present, thanks to digital photography because producing a picture is now a click away. One can immediately have the picture that they have taken. Yet, it does not end to instantly producing a copy of that image, but those photos can be optimized to achieve perfection. Digital photos on canvas uses high-end printing technology which enables the beauty of the picture to be improve and to extend its lifespan without sacrificing its quality. With the right techniques for canvas printing, the texture and the quality of the picture will be good as new. When put into comparison, mere photographs may not last for a long time, at the same time it is sensitive to moisture, sunlight and has the tendency to fade as time goes by. However, canvas prints can last a lifetime, promising that it will stay fresh and crisp through time.
To be able to preserve memories not just in our hearts but through physical form will definitely bring joy to us and those people who are dear to us. These photos on canvas are not only perfect as decorations but even as presents during special events. Making your present more personalized gives it a more sincere touch. Thanks to technology, preserving memories is made better and in a more artistic way. Now, every memory will always be worth treasuring. Thus, just keep on clicking that camera and see for yourself what digital printing can do with your photo.