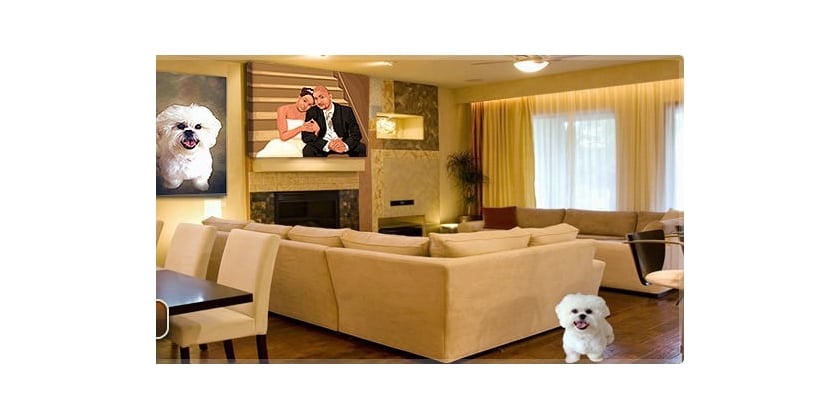 When you see something fading or getting older to your house, haven't you disregarded it and just said "never mind", anyway, it's the way it is – things get old as the time does? Well, either your response is in the negative or affirmative, it still remains as your concern on how to make the best out of  your imagination to bring back the glowing days of the beauty of your home. Neither then should you be numb to ignore the creative call nor make yourself act as if dead to dissolve the idea of repainting every corner that looks so dull or annoying to the eyes.
Commonly, it is one aesthetic way of most household to resort to the practicability of repainting their home either to renew its authentic ambiance or create a new atmosphere fitted to the trend of time and personal taste of the owner. Notwithstanding this initiative, however, there are still other houses that even after repainted look the same or even become worst. Why is that so? Simply, the repainter is amateur, or if professional, does not know how to refine its skill with the current painting techniques before doing the process. Thus, ostensibly, the only effective way for you to avoid such regretful mistake is to deviate from the common practice by taking into consideration the following tips before you slap paint on the walls anew:
Have Color Options – the toughest of the entire process is choosing the right color that could harmonize with the architectural design and setting of your home; hence, having more colors to choose from is really the best way to make sure that you can really have the best one. However, it would also be ideal if you base your selection on the mood that you want to portray out of a certain color. Yet, at the outset, you can do an experiment to find out how would things look like after the repainting, or better still to ask an expert artist for his advice about the matter.
One Color may Not Be Enough – it could be best to have variation or mixture of colors to in your home so it would not look so plain, but it does not mean, however, that you'll make it like a rainbow. No, that's not the point. What you're going to do is to have two or more colors     that compliment one another so as to have uniformity or balance inside-out.
Create Effects Out of Paint – there are certain techniques in having an extraordinary output out of the paint, and, thus, if possible you should employ those in order to make your venture a worthy one. Some techniques are stenciling, color blocking, and color washing. Nevertheless, you could use your own ideas or strategies in personalizing the look you want to see after repainting.
Choose the Appropriate Finish – if you're already done with the initial process of choosing and applying the selected color, then the next task you should seriously take is to choose the appropriate finish that is in accord with the color, thickness of paint, etc. For instance, you can have (1) Flat to cover imperfections in your walls, (2) Semi Gloss and Glossy which are shiny and favorable to cleaning purposes, and (3) Satin and Eggshell which have a slight shine and are not tough to clean.
Considerably, painting is one easy way of beautifying and/or restoring the olden beauty of your home while saving budget. But do not forget to put something on your walls too after it was painted. To make it even glamorous, put a little touch of creativity by putting wall decors like portrait canvas and paintings. Hence, never resist, if the time so demands, to do something to your house today the way you exquisitely did before.