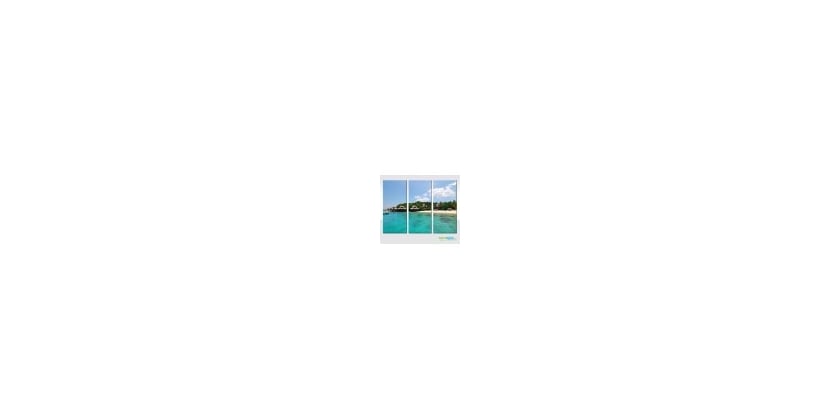 Today we are going to help show you how to create an amazing 3 panel Triptych canvas, to make your empty walls exciting and inviting!
Here's what you will need for this project
1 High quality digital photo 
2. A large open empty wall space
3. Measuring tape and Nails
The first step is to find the right image for the project.  For a 3 panel Triptych, you will want to use a high-resolution image so the image quality will not get degraded from the enlargement.  While your image might look perfectly clear on your phone when it's enlarged to a 36x48 in. display you might find that it can become pixelated or blurry.  If you are not sure whether the image will work, e-mail it to us and we'll have look at no charge.  If it's your favorite image but is low in resolution we may recommend having our artists to paint it first.  Once they have painted the image there will not be any issues with graininess or pixelation. Painting the image also has an added advantage in that you are turning it to an artwork.  So what kind of images should you use to create a triptych?  The only limit is your imagination. We have had customers turn everything from wedding photos to musical instruments into 3 panel canvas triptychs. However the most popular type of image and that  often make the  most impressive wall art displays are made from nature and travel scenes. For example you might use a photo of a beautiful sunset shimmering over watertaken  from your trip to the beach.  Or perhaps you have snapped photos of forestry, waterfalls, mountains or lakes.  Such images are an excellent choice for creating your own triptych.  Not only do they come out beautifully but they also make an awesome conversation starter! Once you have chosen your image you can upload it to our site and our pro designers will get to work on it.  We can also send you an image proof in case you require any adjustments.  Once you given us your seal of approval we'll carefully mail out your personalized wall art.  Your artwork will arrive ready to hang and all you will have left to do will be to hang  your 3 canvas panels equally spaced apart.  It will be quite exciting when you see your own creation displayed on the wall, and your guests will be absolutely astounded by your ingenuity!