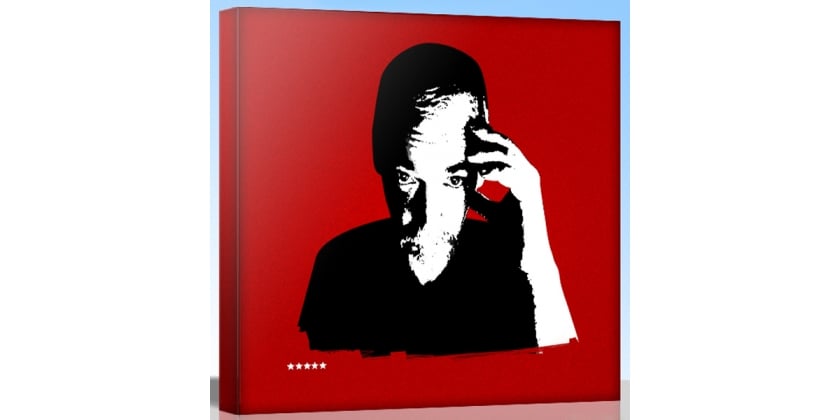 In 1950s, the pop art movement began and it was governed by the creative thinking of many pop art artists. Along with forming the Independent Group, many artists went against the art's high brow culture for it to be more accessible to the masses. And below are some of the most famous artists who made it possible, and the reason why we can enjoy pop art canvases until this present time and of course, for the next years to come. The contributions of these artists are immortal and have contributed a huge change in the artsand even in the lives of people.
Andy Warhol
Art discussions would never be complete without the mention of the iconic name of this artist. He is the one who instilled life to the dull soup cans and then painted portraits in vivid colors as produced by his imagination.
Roy Lichtenstein
The early comic art was more on characters such as the likes of Phantom and Mandrake, Mickey Mouse, this icon took the initiative to take comic arts to photos as well. He created unique comic style portraits which basically made him and his contribution immortal. And until today, people still vie to create pop art works with comic images, a trend that has been a fast-catching one.
Blek le Rat
Undeniably, many are well-versed with graffiti arts. They are predominant on walls and such form has been founded by Blek le Rat. He is known to be the "father of stencil graffiti". He painted social issues in public places. And today, graffiti is still famous not just in public places but even on canvasses.
Banksy
Whenever you talk about street arts, you would surely be talking about Banksy. He is one of the pioneers in street art and this artist also promoted satirical street art, as well as dark humor. Though he is seldom seen in person, his works spoke a great deal of political ideas.
Richard Hamilton
He was a painter and collage artist who was based in Britain. He is also associated with the coining of "pop art" term and he created some of the early works in this movement.
Jasper Johns
He mainly contributed to the areas of printmaking and painting. This artist is from America and he is often described as a neo-Dadaist. His works showed signs of the pop art movement and paved the way to more future works. His use of the classical iconography, as well as the novel mediums were the key aspects that made the work of this artist to stand apart.
James Rosenquist
He is an American pop art protagonist who brought freshness to the world of art. This took place when he introduced sign painting techniques to large scale pop culture paintings. His use of recognizable objects and advertising elements long with fine art made him as one of the most important elements in the movement.
These people are only some of the most influential people who have given art a new face. And today, more and more artists are trying to make their own names in the world of art, but in a different way; by combining arts and the new technology.