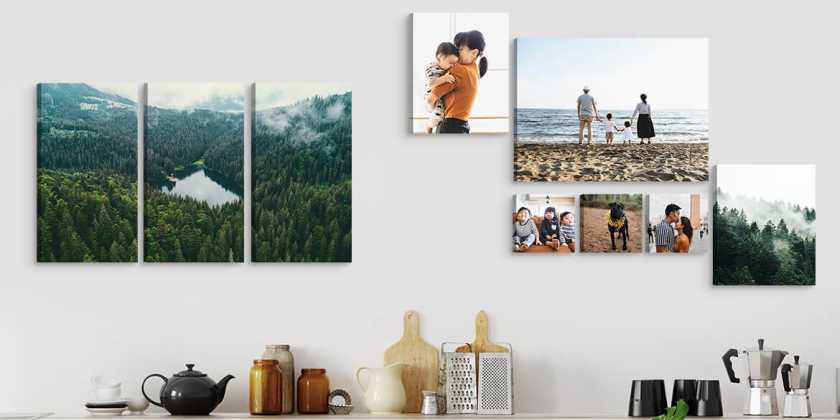 Our home is our safe abode. We feel comfortable and alive when we are at home. In order to make our home have more personal touches, we enjoy getting personal items or decor around it. 
Our walls are one place that gets neglected. To add to the comfort and look of our house, they need to have something on them. With a picture turned to paint to add to our blank walls, Snappy Canvas could help pop life into our houses. 
But before you can add a canvas print to your wall, you need first to know what photos to choose.


Which Photo To Choose?
A bare wall in your living room is waiting for something to adorn it. It would be great to put a canvas print in this room. Today, we will share some thoughts on what you should print on your canvases based on the various areas in your home. 
We will cover four areas. Read on.
Family Moments On Canvas Prints
For most, the living room is where you gather and spend time together with your family and friends. It is usually also where you host your guests, making it the best place to show the family's favorite moments. 
An image from your family photoshoot or even those beautiful holiday pictures can be a perfect choice. As you would like this canvas print to be the star piece in your living room, be sure to select the best photo. Select a canvas that's wide enough if you really want to highlight the print.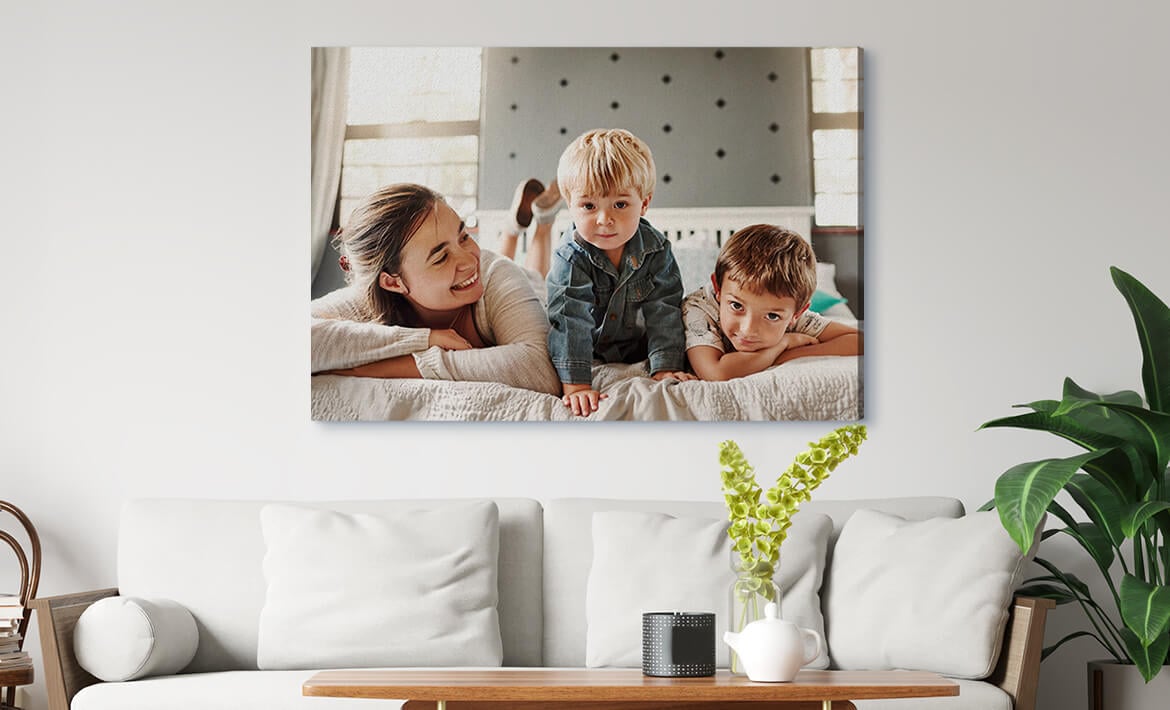 Intimate Canvas Prints
Couples also want the best shots of their wedding to be seen. There might also be those of you with canvas prints from your wedding displays. However, you'll probably show a family picture in the living room after having children instead. 
Well, we have a plan. Why wouldn't you hang them in your bedroom? Your beautiful images will embody the loving relationship you have with your partner.
If you can't decide what photo to print, we have a 3-panel triptych, giving you more choices!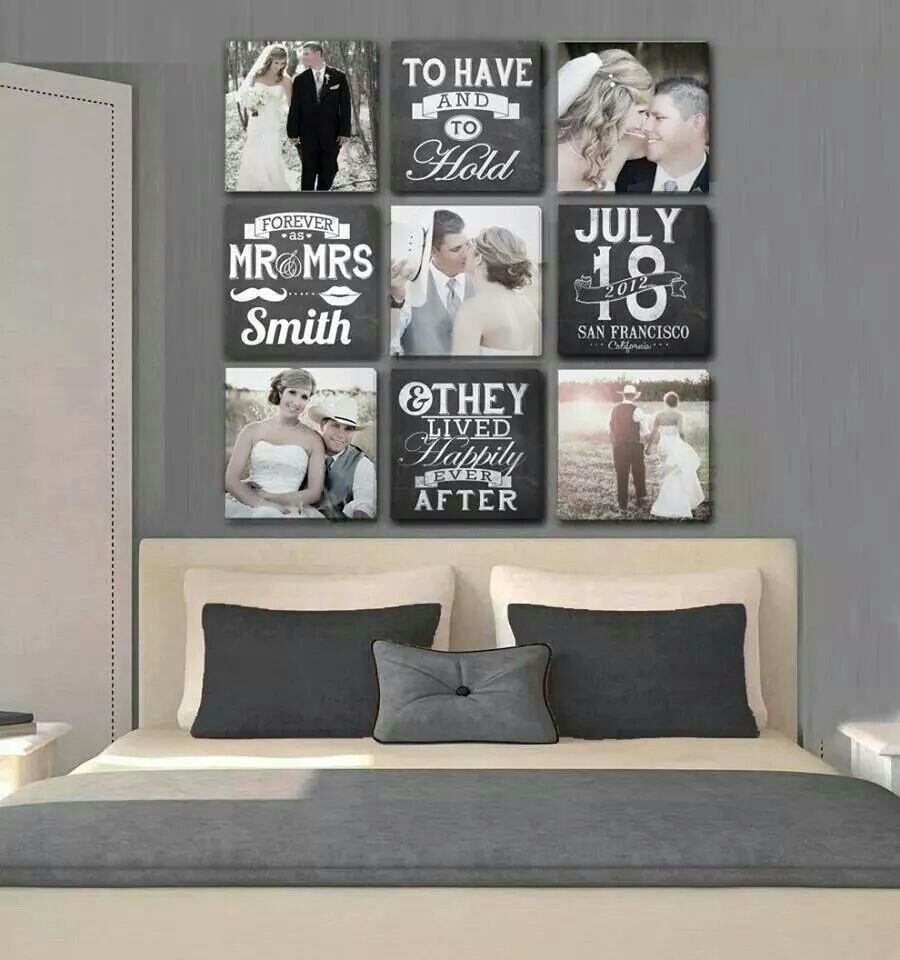 Styling Your Kitchen
For the kitchen, canvas prints may seem like an unlikely option, but this may not be the case. If you're concerned about staining or polluting them, put it somewhere away from your stove or sink. You can absolutely turn the boring atmosphere in your kitchen with 1 or 2 canvas prints and make cooking meals more enjoyable.
Pictures of appetizing food or even a graphic sign that will welcome you as you enter can be considered. Most people wouldn't want such a large canvas in the kitchen, normally 30x40 cm or smaller. However, you might consider a 40x60 cm canvas print if you have a large empty wall.
Canvas Print For Your Office
Home offices are increasingly becoming more common. Just because it's an office doesn't mean it has to be bland and dull. Spice it up with stunning prints on canvas. Anything you like can be hanging up there, from a natural landscape to pictures of your pets or even motivational quotes that will inspire you. You can also make a collage with a few canvases of different sizes. 


We hope that our shared thoughts have helped you envision what you want to view in your home in different areas. Start searching for the perfect images and go to our page for canvas prints to place your orders!
How To Place Your Order
How do you make a canvas print on Snappy Canvas? Here are the basic steps for placing an order with us:
1. Choose the photos you want to turn into a canvas. 
2. Select your favorite art style, and our skilled artist will intricately digitally-hand paint your photos. 
3. Upload the photo or submit it via e-mail. Using your smartphone, laptop, Facebook, etc. Do not think about cropping or sizing. Our designers will handle it. If you need help, just ask, we are always pleased to support our customers.
4. Just select a size, and that is finish. However, we recommend thinking big for the size. We offer standard, deep depth and also carry high-quality black, gold, and silver frames.
5. If you choose an E-proof option for your analysis, we will give you a digital proof. If you need any improvements, let us know, and we will happily oblige. Once accepted, we will complete your custom canvas portrait creation and ship it out.
6. For years and years to come, you and your friends and family will be sure to admire and enjoy your masterpiece. If you are not satisfied, you can still return a refund or make us do a replacement with our 100 percent satisfaction guarantee.
Upload your favorite photos today and see the result. You will not regret that you have chosen to turn your pictures into life!