Oil paintings from your photos
Why choose an oil painting?
Because it is one of the authentic styles of painting that will bring an artistic note to your home. The oil painting style is a classic one that will fit any home walls.
Oil paintings are also among Snappy Canvas bestsellers.
Any photo can be transferred to canvas oil painting version. You can never go wrong with an oil portrait painting gift.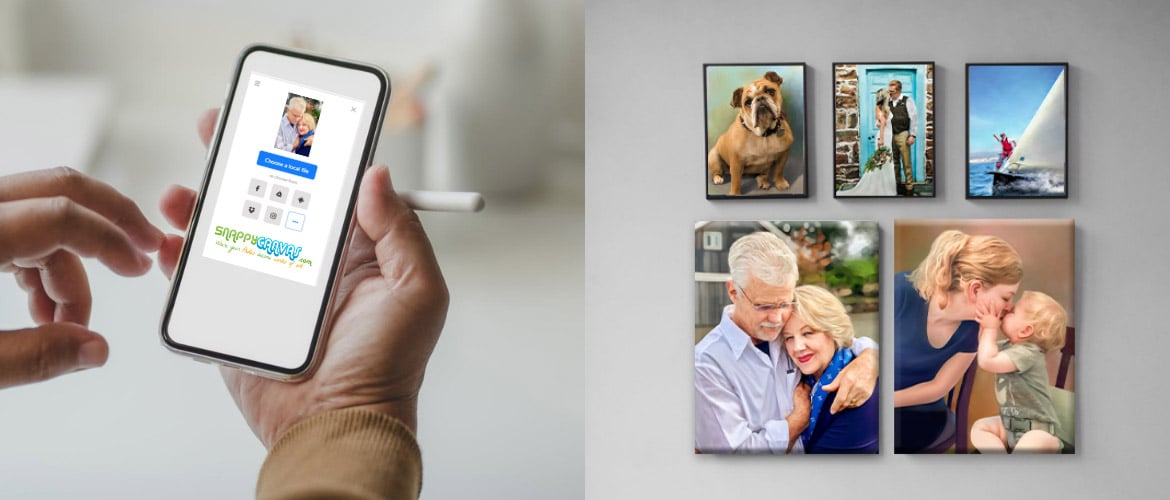 Order an oil painting online anytime on snappycanvas.com
One of the most desired styles is the oil painting. If you want, you can have a picture to immortalize special moments, such as a Christmas dinner in the family,  your grandmother corcheting, your first pet or photos from prom.
Call or chat with Snappy Canvas to talk if you need advice to turn your photo to oil painting on canvas, and you will get sincere suggestions and recommendations from experienced artists.
Snappy Canvas is ready to turn your oil paintings from photos for any special occasions, birthdays, holidays and other reasons of celebration and congratulation of loved ones.
You get free shipping if your order is worth over $99.




What kind of images are ideal for creating a photo oil painting?
There are virtually endless choices for turning your photos into oil portraits, from pets to personal objects.  What really matters more is if the source photo has special significance or meaning to you, or to the person/family whom you plan to gift it to.  For some people it maybe pets while for others it maybe a boat or car for example.  Photos from life's momentous events like weddings, memorials, and retirement are also ideal for photo to oil canvas art. Another amazing advantage of making an oil portrait from your photo, is that even if it isn't the best quality image or perhaps it is even damaged, our artists can still enhance and restore it.