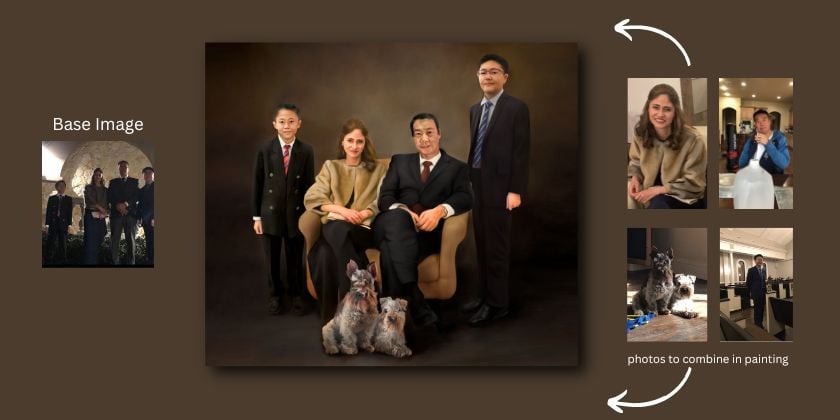 There are many things we would want to do with our photographs. One is to combine them and come up with a master photograph. That is, a photograph which includes all the people and fun moments we have had in our lives. Photography editing software can do some of this. However, it can never compare to the art of turning a photo to painting.
Some reasons why you should combine multiple photos into one painting include the following:
Combining multiple photos in one painting enables you to creatively come up with a portrait painting of your liking. Think of combining multiple photos as a reason to unleash your creative talents. Discuss what you want and how you want it with the portrait painters.
It is cost efficient to have a painting which includes multiple images than separate portrait paintings of multiple pictures. While a collage will demand a larger sized painting and cost you more than the average portrait, if you decide to have each photo as its own painting, it will eventually cost you much more.
It enables you to create a new scene. Using multiple photos to create a new painting creates a new scene. This way, you can include all photos you like in one painting.
The steps involved in creating such paintings are simple.
First, you need to have a particular theme you would want for the painting. For example, you could have a theme called "baby's firsts." With the theme in mind, you are able to get all photos related to this theme and present them to portrait painters. Also, you can share your ideas with the portrait painters on where you would want each photo presented on the final painting.