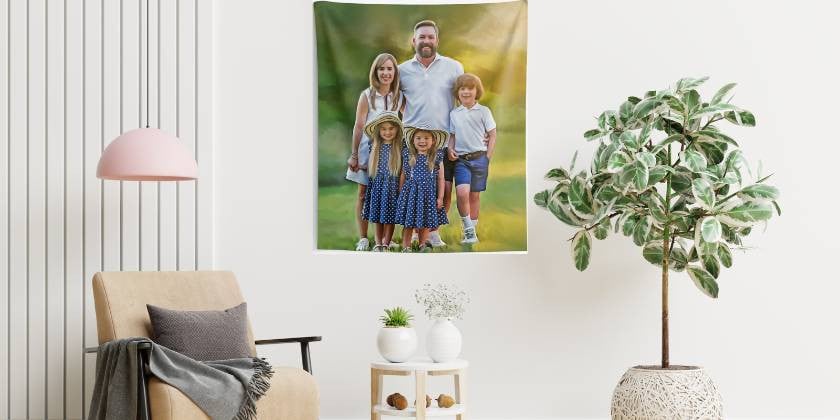 Transform Your Space with Custom Tapestries | Snappy Canvas
Transform Your Space with Custom Tapestries
When it comes to elevating the aesthetics of your living space, few decor elements can match the elegance and personal touch of custom tapestries. Whether you're looking to add a unique focal point to your home or commemorate a cherished memory, custom photo tapestries can turn your vision into a stunning reality.
The Artistry of Custom Tapestries
Custom tapestries are not just pieces of fabric; they are artistic masterpieces. Crafted with precision and attention to detail, each tapestry tells a unique story. From intricate patterns to vibrant colors, these pieces can add depth and character to any room. Learn more about our custom tapestries here
Your Memories, Woven in Fabric
Imagine reliving your most cherished moments every day. Custom photo tapestries allow you to turn your favorite photos into woven works of art. Whether it's a wedding, a family vacation, or a graduation, these tapestries can capture the essence of your special moments and turn them into beautiful wall decor.
Creating Your Own Custom Tapestry
At Snappy Canvas, we specialize in creating custom tapestries that reflect your unique style and preferences. Our easy-to-use design tool lets you upload your photos and choose from various customization options. From selecting the size to adding text or special effects, you have full creative control. Create your custom photo tapestry now
Conclusion
Custom tapestries and custom photo tapestries offer a remarkable way to infuse personality and warmth into your living space. They are more than just decorations; they are expressions of your individuality and the moments that matter most.