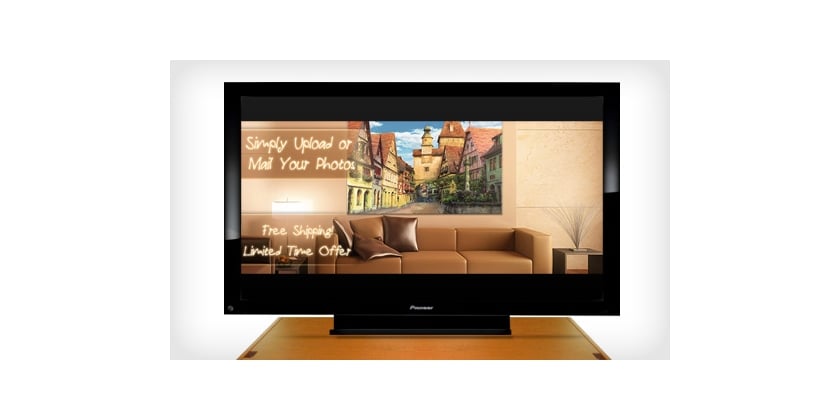 Putting digital photos on a canvas has gained an exploding popularity in today's time. Along with the advancements in the new technology, the field of photography changed how people take pictures and have given them a venue on how to make use of their simple photos in ways they haven't imagined before. Today, they cantransform photos into an excellent artwork that will surely add vibrance and beauty to the place. In connection with this, businesses are beginning to see the advantages of canvas photos in the field of advertising.
Canvas photos as visually striking artworks offer tangible benefits to companies, not to mention that these are cost-friendly. These artworks never fail to look good in any given environment. Clearly, art has its own part to play in the field of advertising together with the use of digital photos by giving companies a considerable scope to be more creative in their advertising endeavors. It allows them to create an aesthetically wonderful pieces that will surely leave indelible moments and memories. As the pixilation in digital photography greatly increases, advertisers use it to their advantage by having canvas photos in large sizes.
When it comes to using canvas photos in advertising, it is necessary to find photos which are pertinent to the company and to what they offer before committing. Photo canvas printing is an endeavor that requires a lot of skills. This is the same reason why commonly, advertisers would seek the services of a skilled professional who is well-versed with the methods needed. Doing so allows them to achieve maximum result for their canvas photos. With the help of a professional, they can be assured that their precious photos would be given utmost care that it deserves. Basically, advertising is dependent on creativity and this is something that makes them ahead of their competitors. And thanks to canvas printing, they have been provided with a limitless option to explore their creativity.
Undeniably, advertising have become a part of people's daily life. On a daily basis, people are surrounded with different forms of advertisements. However, people are becoming more keen with the advertisements they see and thus, it becomes necessary to offer them with something new and unique. In order to do so, canvas photos would be the best option. With an artistic and maybe personalized way of promoting a business, a product or services definitely, people would be glad to welcome them. Especially that people love art and everything about it and they would surely be happy to make it as part of their life.
It is simply amazing how art and the new technology can create an impact on the lives of people and businesses. And utilizing any form of artistry is always a unique idea. Now, companies can give their businesses a better representation. Having this new and affordable way of promotion would always make a difference in any business venture. In fact, it will always offer people a new kind of advertising that they will surely enjoy.