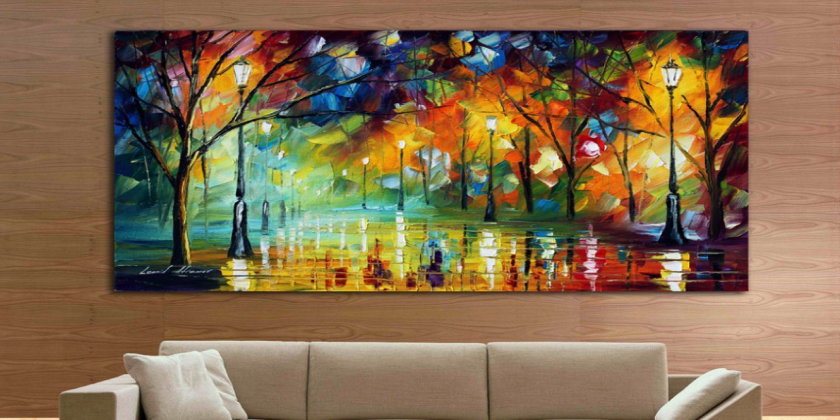 There's no time to refocus on your relationships like the holiday season to tell the ones you love how much you care for them. But you're not only hunting for a decent present for someone as special as the individuals in your life. You quest and find for the right present. One that will make them exclaim in awe shed tears of appreciation, and give you a huge bear hug. A gift they're going to treasure in years to come. And nothing like a stunning custom oil painting fits the bill.
It can be the most thoughtful, touching, and breathtaking gift of all to turn a picture into a painting. Are you searching for a few ideas? Here are a few tales of Christmas gift-givers that absolutely hit it out of the park with meaningful custom oil paintings by shocking their loved ones.
Love Across Generations
Giving gifts are not only for intermediate family and closest friend, sharing and showing your love for someone extends to other people such as your in-laws. If you want to share a special gift with someone, a custom oil painting can be a perfect option. In order to offer this kind of gift, the only thing you need to worry about is finding the perfect picture to turn into a painting. 
This kind of gift is very intimate, caring, and meaningful to your in-laws or even to the person who will receive your gift. You can hire Snappy Canvas to perform some magic! With our skilled artists, you can ensure that the photo is made intricately to meet your expectations. 
Moreover, if you have any changes or adjustments to make in the photo, Snappy Canvas is always ready to hear your opinions and ideas. Simply send your request, and we will make sure that everything is according to your satisfaction. 


Wedding Portrait into a Custom Oil Painting




A wedding is one of the greatest days in the joint-life of a couple, and it can be a difficult challenge to pick the right present. Without investing thousand dollars trying to cobble together a present that makes little sense, are you looking for a gift that is distinctive or thoughtful?
Years after the reception, regardless of how you box the present when the couple has long forgotten who gifted them with their collection of knives, they will look back at the portrait you gave and know just who was considerate enough to go the extra mile.
A painting is a traditional picture that freezes in time for a moment. The strokes of paint cue motion and life that help to take you back to the day. Plus, this is the kind of gift that is a reminder that can be passed down from generation to generation.


Honoring the Memory of Grandparents
In shaping who we are, our grandparents are instrumental in our lives. Part of paying homage to them may be to note in us which of their traits continue to live on. They portray our experience and lead to our future. We should value their lives as important precursors to our own, whether carrying on a legacy of theirs or treasuring a family heirloom.
Gather photographs and choose the best and turn into an oil painting. If you can, to make it sweeter, give each of your family this gift so that they will always remember the precious people in their lives.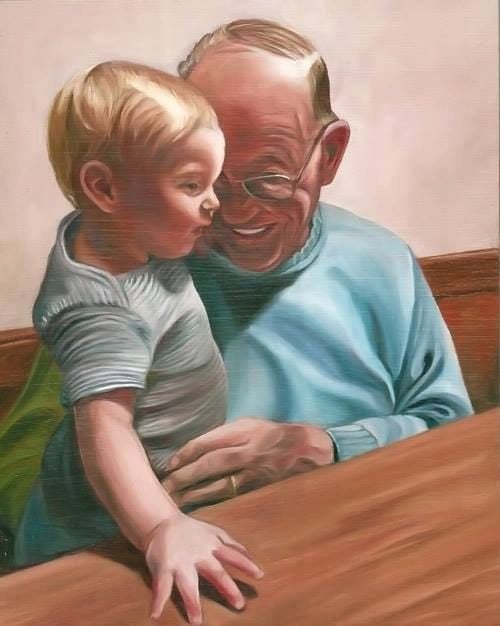 Acts of remembrance are and can come in many ways, an expression of our appreciation, reverence, or admiration. These tributes convey to the world who your loved one was and what they meant to you, whether by a song, poem, or painting.
Give a Custom Oil Painting as a Christmas Gift
It can be a huge challenge to find the right Christmas presents for anyone on your list. You can, of course, take the easier road and buy gift cards or stuff you know they'd buy for themselves, like their favorite perfume, a bottle of wine, or a newer, sleeker version of anything they already own.
But if you want to make your holiday gifts more memorable, nostalgic, enjoyable, meaningful, or just unforgettable, you know that you're going to have to go beyond predictable, off-the-shelf presents and find something really original. Transforming one of their treasured pictures into a piece of art is a lovely way of telling them how much you care. 
To begin making something memorable, send your favorite picture to Snappy Canvas today! You can choose different canvas style or stick with the custom oil painting! What are you waiting for? Sign up now!