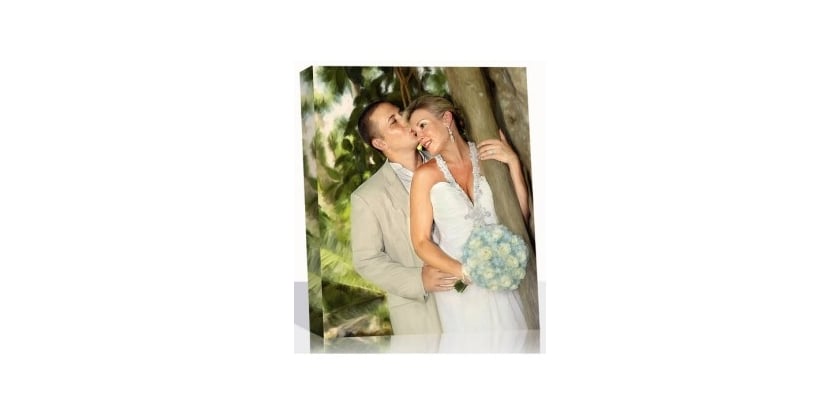 We often hear that a picture speaks a thousand words. Everything about this statement is true. We all love to take photos, capture moments and preserve memories. The moments we shared with special people in our lives are often kept in a form of a photograph. But, having the advent of the modern technology, digital photography has been born. Now, people would be able to save those precious photos from a computer crash and malfunction, camera problems or the accidental deletion of it. Now, the best way to preserve the best moments in our lives is here.
When you consider a photo as a great work of art, how about considering to transform it into a real one? You cannot just preserve memories nut even display them. Turning photos into canvas prints will  make a photo more beautiful and long lasting. With your photos on canvas, the memory will always be kept. Aside from capturing every memory, canvas prints are also perfect artworks that can be displayed at home or in the workplace. Providing a photo that is of good quality and high resolution, will produce a beautiful, easy to clean, and sturdier photo to canvas that will stay clear and crisp for a very long time.
Turning an old, torn or newly taken picture into photos on canvas is not only for preserving memories. This wonderful work of art can also be made as a very unique idea for a present in every occasion. This will always be a treasure and artistic gift. Regardless if you want to give a friend a photo canvas of your graduation picture together, give grandparents a canvas of their grandchildren or giving your mom a photo of the whole family this will always be perfect. With canvas printing, one will be provided with a larger and more polished product of a photo. Any candid moment will now have its artistic replica that anyone can keep to themselves or show everyone by displaying it. In addition, one can have various choices for a photo canvas. If you want to make it comic, traditional, collage, pop art, etc. you have all the freedom to make it appear how you want to see it. You can choose according to your own personality or the personality of the person to whom you are going to give the gift to. In addition to this, you can even have your photograph printed on a blanket or bag, giving it a more personalized touch.
If in the past people struggled on how they can keep memories of people dear to them immortal. People relied on photographs yet mere photos can fade, be torn or get lost through time. Printing them on a canvas and hanging them on the walls will always relive every moment, every person dear to us. Now, even producing an artwork can be achieved with simple steps, utilizing the use of technology. Just keep on clicking that camera, capture every moment and turn them into a unique and artistic idea.