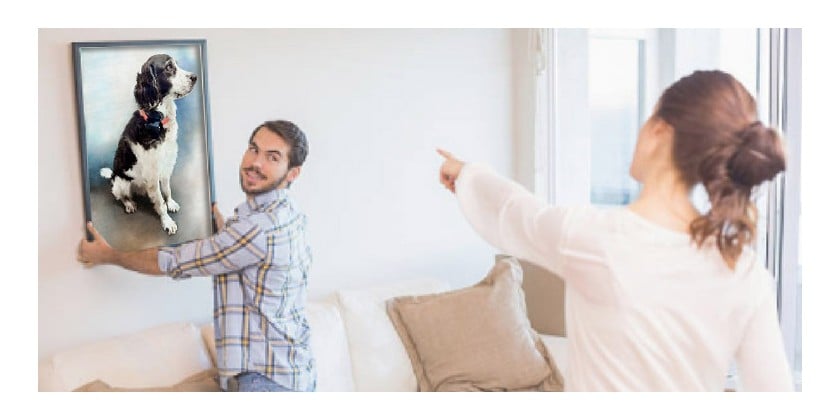 Ladies and Gentlemen grab your camera and or photos. We are going to show how to take those oh so adorable
pet snaps and turn them into the envy of the town. Okay fine maybe not the town but a personalized pet portrait painting
is sure to become the talk of the party. Perhaps you are looking to improve your decor using a pet portrait or you
are looking for a special way to pay homage beloved pets that have passed on.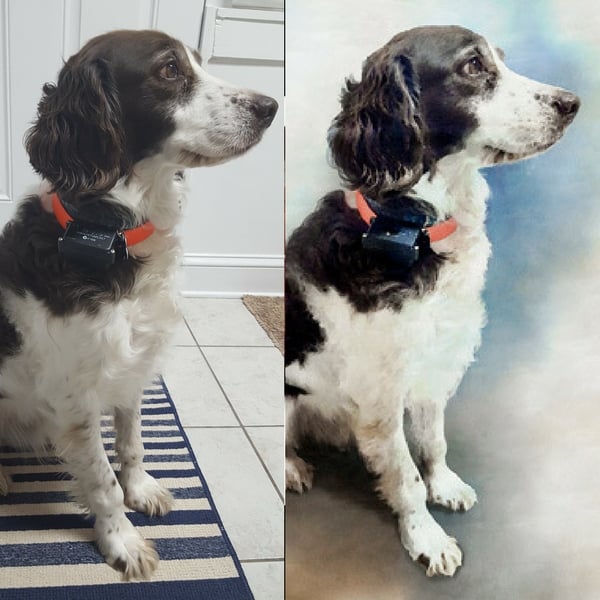 We are going to show you how to makeover your walls with personalized Pet Portraits.
In just a few steps you can learn how to make plain walls the talk of the town.
Pets are family to a lot of people. And like family, they deserve to be cherished and remembered.
A canvas of your pet in a well-remembered moment will be sure to make any part of your home a lot warmer and personalized.
Not only that, it also serves to remind of happier times if your pet has gone on to a better place.
Turning your pet photos into paintings can completely change the atmosphere of your interior adding personality and creativity.
Even the most dull looking space can be turned around with a picturesque photo to pet portrait painting.
Let us guide you in creating that unique piece of art for your
furry friend. First off, it starts with getting a good photo to start
with. Make sure your photo is in a high enough resolution to
avoid blurriness and not lose the details. If you don't already
have a photo that you like, why not take one now!? This could
pose a problem if your particular animal companion doesn't like
to be still for a couple of minutes. Use treats to guide your pet to
where you want the picture to be taken. It would help if you had
someone else snap the photo while you work with your pet. If
the pose that you want is a relaxed one, you could try taking the
photo after his exercise or playtime. That way, he won't be as
inclined to move as much. Be creative with the angles and the
perspective.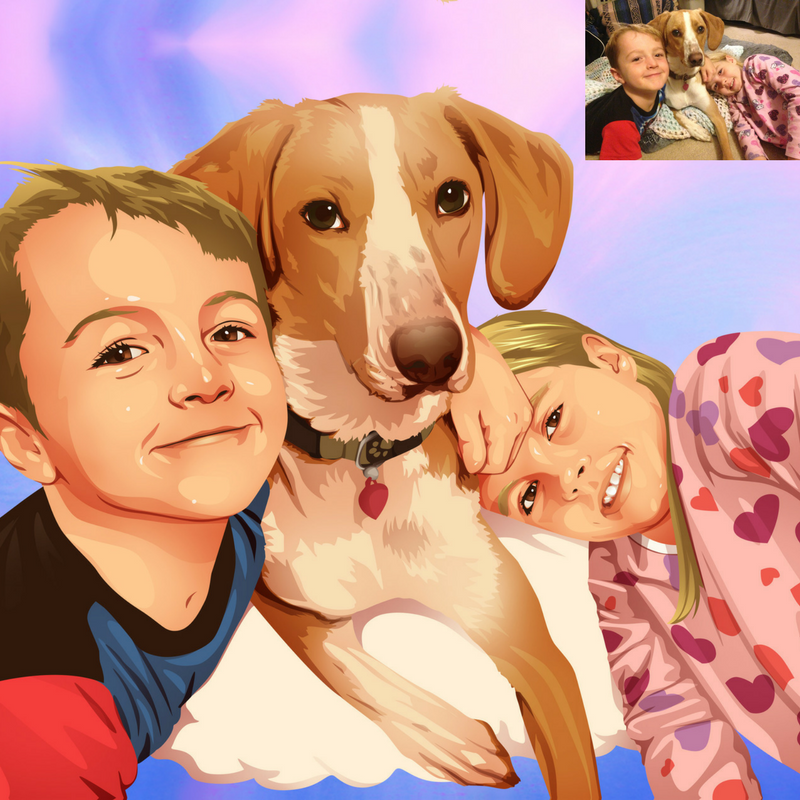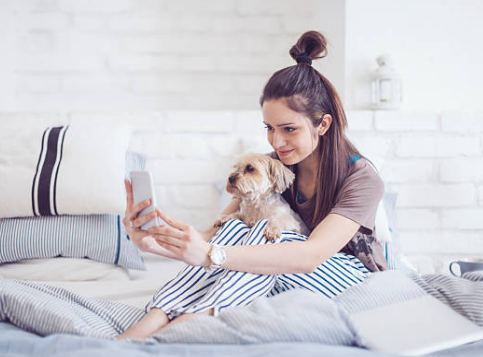 Now that you are ready take a great photo of your pup, here are a few simple things you can watch out for to optimize your pet photo quality.
Step 1. Say No to Flash
Your pets eye reacts differently to light than a human eye, due to a structural difference in their eye. So Unless you want your pet photos to have eyes that look like something out of a Stephen King novel, you might want to turn off that flash.
Step 2. Stoop to their level
The vantage point of your photo can make a world of difference. In this case you want to get down to the level of your pets world. So go ahead and get down head to head!
3. Capture Expression
Say what? How can I do that? If you are taking a photo of your dog you can help your best pal work up a big beautiful toothy grin, by prepping him with a little excercise beforehand. Another great way is to take a snap while they are playing with a favorite toy.
Alright, now that you have taken an adorable photo of your family pet it's time to think about how you want to portray your pet photo on your wall. You can have an artist turn your pet photo into a painting that matches your pets personality and fits your decor. If you are looking to have a classic time tested portrait, you can't go wrong with an oil portrait made from your pets photo. If you are looking for something humorous or unique then consider going with pet pop art, or having your pet placed into a funny scene. If you are unsure or want to get ideas don't be afraid to ask for help. Don't worry if your photo isn't perfect. If it has junk in the background for example or perhaps you want to merge more than one photo so your pets can appear sitting together. That can be handled by the artist. Your pet portrait painting project will be well worth the minimal effort put in, and will bring unparreled charm and joy to your home.