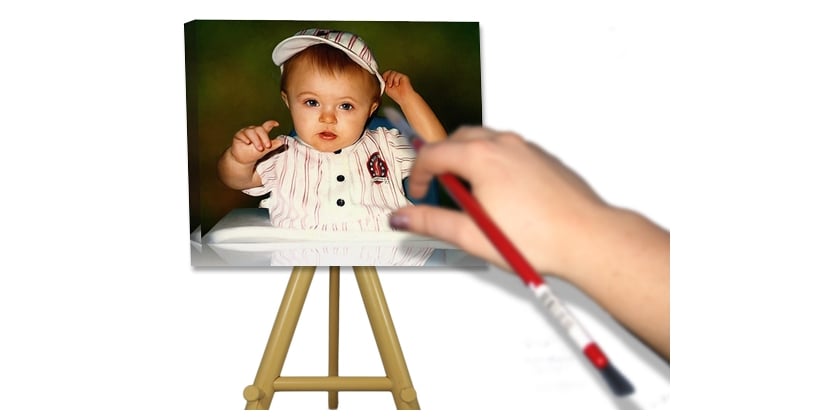 Whether one is a photographer or a painter, it is highly plausible that he has to be consistent in finding more and new ways that would make his creations stand out from the rest. And of course, in order to do so, utilizing a photo on canvas prints would make things easier. Beyond the knowledge of many people, canvas prints can offer a lot of benefits to different artists, most especially for photographers. For one, canvas prints are extremely durable, thus they can last longer when compared to the traditionally printed ones. When it comes to the price, canvas photo products are more affordable compared to those coming from good quality services. However, this does not mean that the quality of the end-result is being compromised. In fact, it has a very good quality like the expensive ones and the original paintings. Moreover, when canvas prints are displayed, people always admire their uniqueness and their very eye-catching feature.
Canvas printing is entirely different from the common practice of people when having their photos printed on a traditional printing surface and have them framed. Such traditional way used to work just fine and people were okay with it until the invention of digital cameras that can make every snap a good piece of photo. Having this and with the advent of the new technology, as well as the high quality materials used in printing, every piece of an artwork will surely stand out. And in order to achieve such thing, utilizing the canvas photo process plays a big part.
If a person plans on selling is his framed photographs in a store or local cafe, it would be noticeable that people would take a second look at them, but after that they simply move on seeing the other things. However, if a person would display a canvas photo, people's interests would surely be attracted more than the other artworks or any art piece that can be found in the place. With their excellent quality, it will awaken the curiosity of every person and be interested to know what such canvas artworks is made of and the process of making such. Their eyes will be drawn to it and they will not only take a second look, but a closer look.
Having an artwork in a form of a photo canvas will incur cheaper costs than other framing and printing methods available. The reason behind is that a canvas is a durable material compared to an ordinary photo paper that needs to be protected with a lacquer as a covering. On the other hand, canvas photo prints can be displayed during any season, and even outdoors. They will remain artistic and professional-looking through time. With these benefits, surely a person would be able to save a lot of money, as well as time and effort. At the same time, more people would be interested to purchase such work as they stand out from the rest with their uniqueness, affordability, durability, and of course, their exceptional beauty.