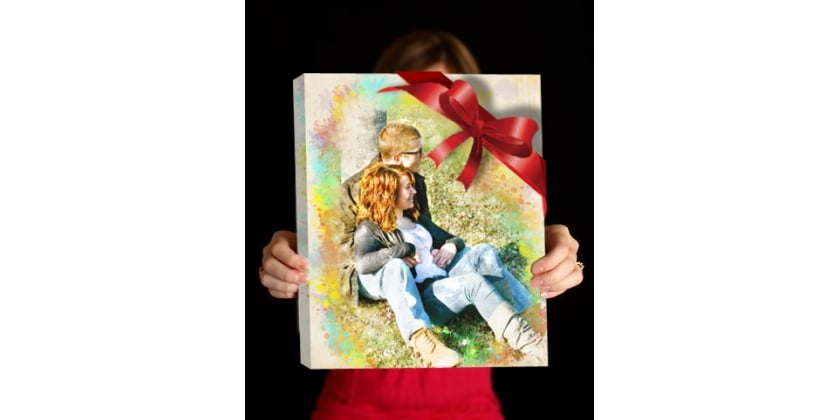 The best memories are the ones that we spend with the most special people in our lives- our family and friends. And Christmas is the perfect time to bring back those special memories. We meet them once again and gather all together to share more memories. We always hope that the times we spend with them would always be memorable. However, the least that we can do to keep all the memories we have with them is to capture them with a camera and have photographs that will be a constant reminder of those things. And with all the innovations in digital photography, there are different ways and methods of keeping these photographs and enhancing their quality.
One of the most common ideas for preserving photographs with the highest quality is through photo on canvasprinting. With this, a photograph can be turned into an artwork that can indeed last even after so many Christmas seasons. Canvas printing has crossed all the limitations in photography that we used to live with before. Now, canvas photos have been one of the most artistic and unique ideas for Christmas presents. Since this kind of presents are only given once a year, we always try give the best one, and in most cases, it should have a personalized touch. In addition, we give something that is durable which would be able to secure that the memories in those photographs will be taken cared of.
Christmas presents are important since these will always bring back and recall memories. For instance, when you were a kid, your father gave you a present. In that case, when you are able to keep the present you would always remember the situation even the emotions that you felt during that time- the love and the warmth of it. Now, if you want to always have a special place in the hearts of those people that you are going to give a present to, canvas photos on Christmas would always be the best idea. With the pictures that you have taken, these can be printed in a canvas that would ensure a longer life for your photos.
Printing old memories back to life would always be one of the greatest ideas for a present. Printing childhood photos or those during special events such as a wedding into a canvas would always bring back the memories. If necessary, you can even omit some unnecessary details in your photos- change the color and add a frame for it to look better. With canvas photos, the artworks that are only seen in galleries can now be achieved and be given to special people in our lives. Giving canvas photos on Christmas season would always make people special and we would always have a place in their hearts forever. Now, you do not have to look for something unique and personalized just to make them happy. Nothing would ever beat canvas printing. You get a unique, artistic, affordable, and most of all, a high quality present that would make every moment special and make memories last a lifetime.