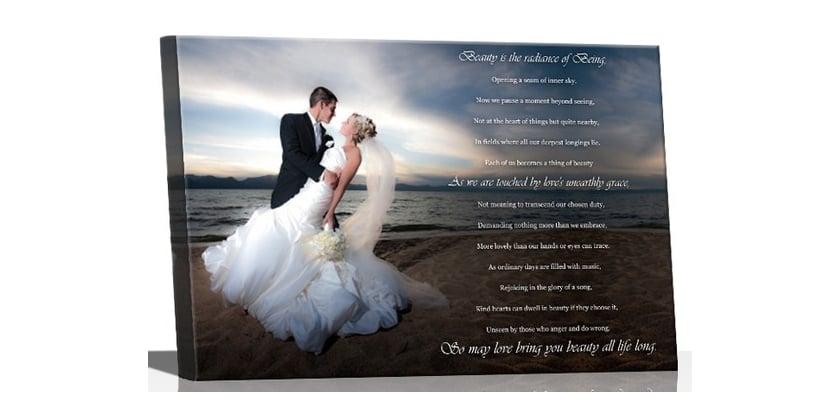 Canvas Printing is relatively new and gaining much popularity for its beauty and practicality. There are numerous reasons to choose canvas printing over traditional paper prints; one of them being that its stunning images are easy to showcase in one's home or office. While this technology can be applied to almost any photo, it's still advisable to be selective when choosing which pictures should be printed using this method. Here are a few guidelines to keep in mind for awesome prints:
Quality Photos Produce Quality Prints
It all starts with the best photos.
Most digital print companies have the latest techniques in restoring pictures and enhancing them in the best ways possible. However, despite their best efforts, some photos really have poor quality that it can be difficult to adjust them for a good canvas print. It's important to pick photos that have high pixel count (between 150-33ppi) and look sharp. Clear shots, with the subject taking up most of the photograph would work best to produce great print images. Lighting needs to be adequate as well (though print companies have strategies to regulate this aspect).
Less than clear pictures can still make the cut and be chosen as long as the focus is present. Subject may be away from the center of attention, but that can be easily amended. Note that images with quality which falls below 150ppi would make poor prints. Same goes for blurry or out of focus photographs, and over or underexposed pictures.
The reason behind choosing high pixel photos is for enlargement. The higher the pixel count per inch, the better the image will appear once it's been placed on canvas; while lower resolution pictures appear fuzzy and pixilated once printed.
Select Canvas Size and Shape
This is a crucial step to consider since it will affect the final outcome of the print. Take the example of a person's portrait. When selecting this for canvas printing, choose a vertical rectangular frame to accommodate most of the subject's form. If the focus is mainly on the face or the upper body, a square frame can be utilized. Landscape photos are best put on long horizontal frames for maximum effect.
Borders and Wrapping
When making canvas prints, the canvas material is stretched over a hardwood frame, which is normally ready to be hung. This is called a wrapping. It's possible that during this process, part of the original picture may be lost. Most companies would advice their clients of how much margin would be placed on the photo, or how many inches would be jeopardized – so pay attention to these details.
Canvas prints are made ready for display so there's really no need for frames (unlike in regular paper prints). Borders refer to the space on the sides of the final product, which can be customized according to client specifications. Options include the original image, black or white colors, or more personalized shades.
Be sure to ask the printing company for more information regarding their services. Take advantage of their online chat support, or visit them personally for assistance.